The Standout Personal Statement Course
for pre-medical and medical students
The only resource you need craft an incredible personal statement that will secure you more interviews and get accepted or match!
ENROLL NOW FOR $127!
Introducing...
The Standout Personal Statement Course
in 5 Days!
This course will take you through a easy, proven, step-by-step framework that will help you write an incredible essay so that you can land more interviews and become a future doctor!
"Lily's personal statement course has changed how I write, not just for personal statements but her information is adaptable for almost every writing style including emails, resumes, and letters of interest. I am typically a very good writer, I have been on admissions committees and edited hundreds of statements, but when it came to writing my own I couldn't find what I wanted to say. This course was exactly what I needed to help me narrow down my thought process during a time that has been stressful and overwhelming. Lily is incredibly well-spoken and well-researched. Her step-by-step guide sets obtainable goals for each day with examples and key takeaway points. This course should be mandatory for all pre-medical and medical students as they are in the process of writing personal statements. I am very proud of the statement I wrote and I can 100% say I got there through Lily's guidance.
-
Hanah Williams
Course Highlights
Total Value (course + bonuses): $1,850
6 ONLINE TRAINING MODULES

Watch short and concise videos that walk you through each step of the writing process and gain tips from an expert writer with admissions committee experience.
(Value: $300)
PDF Guides and Templates
Get access to the brainstorming guide that will help you create your theme, an outline template to properly outline your essay, and more resources to make this process even smoother!
(Value: $300)
ACCEPTED PS EXAMPLES VAULT
Gain exclusive access to successful essays from students who were accepted and matched at top institutions (includes residency and medical school essays).
(Value: $250)
Lily's Residency Documents
From Lily's own personal statements, program-specific paragraphs, thank you emails, and letters of interest that landed her 20+ interviews and a top match!
(Value: $300)
Community forum
Join our exclusive mentorship group so that you can ask Lily and her team any questions throughout your writing process.
(Value: $600)
Poor PS EXAMPLES
Save yourself time by learning from other students' mistakes! See bad PS examples and Lily's comments based on her experience as an expert editor.
(Value: $100)
Why should you
join this course?
Become a
memorable
applicant.
Applying to medical school and residency is money and time consuming. You want to make sure you put your best foot forward the first time and have a successful application.
With the application process becoming more competitive than ever, it's important to invest time into learning how to craft an amazing and well rounded application so that YOU can get accepted. 🌟
Sign me up!
Save Time
Don't spend hours trying to find all the resources to write your personal statement. Everything you need is inside this course.
Get a Proven Framework
The value of investing in a course is to get the resources you need laid out methodically and strategically. The quickest and most effective way to get where you want to go is to learn from someone who has successfully gone before you.
Save Money
Most advising companies will charge $500 - $2,000 to edit your personal statement. In this course, you will gain all the knowledge of how to write and revise your essay from someone who has edited hundreds of successful personal statements for only $127 plus you'll get a ton of extra bonuses that will help you with your application process!
Testimonials
What Students Have Said
"Lily's personal statement course has helped me tremendously in crafting a personal statement that I am proud of! I felt lost and did not know what I wanted to write about. Her course allowed me to organize my thoughts and find a theme that I want to showcase to admission committees. The lessons were very thorough and made the writing process easier. I am very thankful for Lily's help! She knows exactly what she is doing. I definitely made the right choice in utilizing her personal statement course."
-
Aryanne Do
"There are no words to describe how AMAZING Lily's Personal Statement Course is. I had no idea how to write a personal statement that can wow over medical schools. My first attempt was a complete mess until I took this course.This course completely blew me way! Its way more than I have paid for. Lily answered all my questions incredibly! The content and explanation was clear and concise. I love it!"
-
Nadine Alkouchiri
Meet the Instructor,
Dr. Lily,
MD
The personal statement is one of my FAVORITE parts of the application! I have a passion for writing essays that evoke emotions, allows one's personality shine through and makes the reader want to meet the writer. But let me tell you, it hasn't always been this way. I used to struggle with writing. So if that's you, rest assure that you have an instructor who truly understands where you're coming from. I make it easy in this course, whether you're a novice or advanced writer.
Over years of learning and practicing, I've developed extremely strong writing skills. I have edited over 250 personal statements through my pre-med advising company, Med Mentors, where we've helped hundreds of students get into top medical schools such as Harvard and UCLA!
What I teach in this course is the exact framework I used to create my personal statement when I applied to Otolaryngology residency and received 15+ interviews (plus, I share my exact personal statement with you in this course).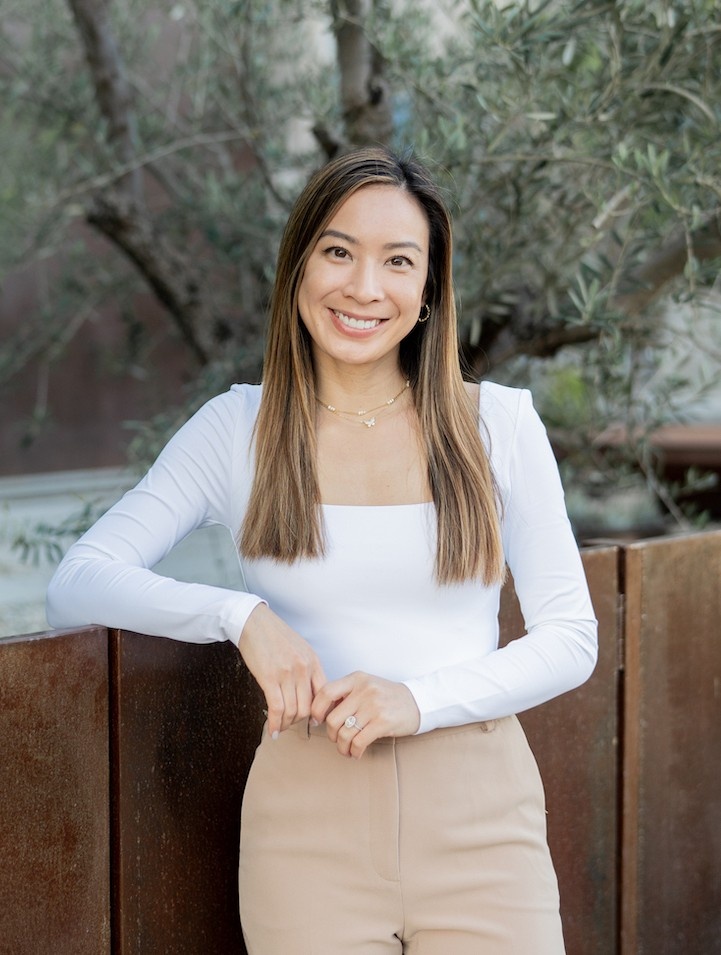 100%
SATISFACTION RATE
My students are extremely satisfied with my courses and personal statement edits.
1,000+
STUDENTS SERVED

I have a wealth of experience working with students with diverse experiences.
4
YEARS OF ADCOM EXPERIENCE
I have been on my school's admission committee all throughout medical school and know what adcoms look for.
How long do I get access to the course for?
How long will it take me to get through the course?
When do I get access to the course?
When should I have my PS completed by for my application?
What's the refund policy?
Can I buy now and access this course later?
Do this course include a personal statement edit?
Who will be editing my personal statement?
"I highly recommend this course. It helped me optimize my personal statement. It will also help those who do not have a clue how to start their personal statement. Lily will take you through the process step by step. She's a great teacher, and she explains the steps clearly. The strong and weak PS examples were very valuable as well."
-
Furqaan Lim
I'm ready!